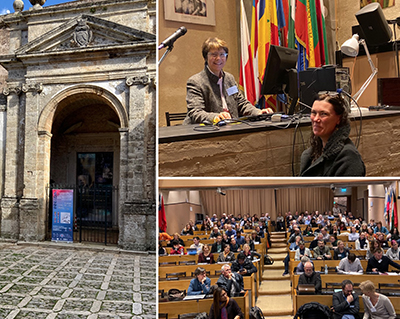 This year's annual INNODIA meeting took place in the Ettore Majorana Foundation and International Centre for Scientific Culture in beautiful Erice, an old pre-mediaeval city where three restored monasteries provide an appropriate setting for high intellectual endeavour.
Over the last 4 days, 145 delegates from all over the globe came together reaching for new horizons in understanding type one diabetes.

The program was packed with talks and presentations, given by a range of researchers from junior PhD students and postdoctoral fellows to leading experts and key international opinion leaders in the field. Very exciting were the announcements and explanation in-depth of the upcoming clinical trials.
Almost the full Patient Advisory Committee attended the meeting annual to highlight once again the importance of keeping the needs of the patients centered in the study. Their presentation led to an open discussion about how to take this extremely important topic to a next level.

No piece of work is done in isolation and, in the diabetes world, we are extremely fortunate to have friends and colleagues throughout the world who collaborate with one another to push research forward.

We would especially like to thank our project Coordinator, Prof. Dr. Chantal Mathieu, our speakers, session chairs, abstract presenters, and PAC members, whose participation made the annual meeting 2019 a great success.
A special thank you to Lut and Katerina, who took care of the rather complicated practical and logistical organization this year!